5 tips to hosting a great party!
Tips aren't listed in any particular order.
5 tips to hosting a great party
1.) Music Matters
This is the backdrop to your party. If you playlist is "blah central" here's a few tips.
Download a playlist from the internet.
Ask your friends to bring their ipod/mp3 player.
Hire a DJ
2.) Planning
Your party will be just as good as the planning that went into it.
Organize yourself
Schedule vendors
Simplify things where you can
Prep your home the night before
Or if you aren't in the mood for any of this (hire OmegaPartyZone). If you are in the mood, take your time and don't let the event overwhelm you. You are in control, not your party.
"This is How you do it"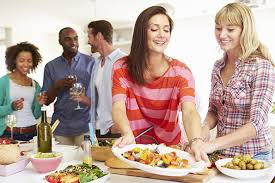 "Eat, talk, laugh, sleep. Now that's a party!
OmegaPartyZone
3.) Ask For Help
It will decrease your stress levels and allow for smooth partying. Believe it or not, friends love to help (if they don't, that's another conversation – but your friends will love to help). Give them a task and take a load off yourself.
4.) Play Some Games
Everyone loves a good game, so give your guess what they want! You can pick teams and break pair those that may not know each other on the same team. Try some of the old school and new classics and watch the good times roll!
5.) Go For What You Know
This tip applies for nearly everything you can do at your party. If you are cooking, don't pick your party for the time you try a remote dish from the Amazon. Play music you listen to. If you follow this rule, you won't have any unfortunate surprises.